Helping businesses make history
Since 2007, SenecaGlobal has been committed to helping our customers accelerate innovation
The idea of SenecaGlobal was birthed over dinner at a now defunct Chicago restaurant. What if we created an IT services firm with a people-first culture that focused on solving complex technology challenges for growing companies?
In 2007, Ed Szofer, Rao Tummalapalli and Swaminathan Mani turned inspiration into reality with the founding of SenecaGlobal.
The senior executives previously worked together at companies where they had significant success, including Whittman-Hart (where Ed was president and COO), Divine Interventures (where Rao was managing director of offshore development) and Alliance Consulting.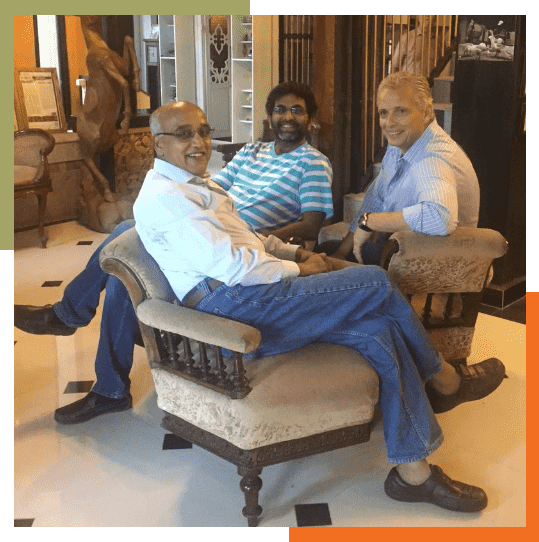 SenecaGlobal puts into action the culmination of lessons learned during years of IT and leadership experience. The result — a thriving company focused on:
Accelerating clients' return on investment
Producing innovative, first-time-right solutions powered by cutting-edge technology
Delivering superior service with dedicated onshore and offshore teams
Creating a culture where team members are encouraged to innovate and develop fulfilling careers
SenecaGlobal has two main locations: a management, sales and delivery center in Chicago and a software development and testing center in Hyderabad, India.
Corporate social responsibility
SenecaGlobal believes in coexistence and a brighter future. We consider social contribution a moral obligation of all individuals and institutions.
We aim to involve our associates in contributions to improve the quality of life for our society through integrated and sustainable development. In turn, this creates a platform for finding meaning in life outside the workplace and altruistic satisfaction for our associates by leveraging our inherent core competencies.