SenecaGlobal celebrates its 15th anniversary
Thank you for 15 years of growth and support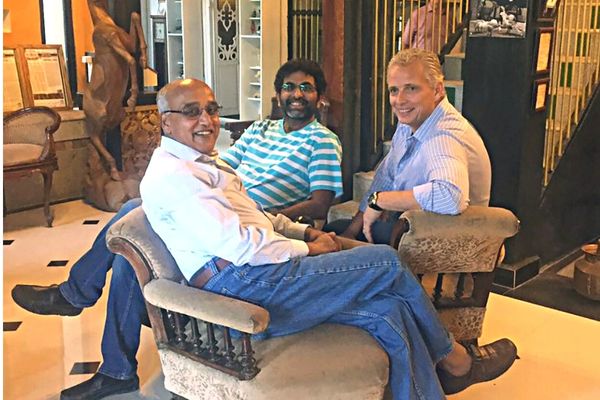 It seems like yesterday that Rao and Ed sat down for dinner at a popular Chicago eatery to discuss their idea for an IT services firm. They had a vision for a new way of providing software development and technical advisory services that combined a people-focused culture with expertise in cutting-edge technologies. Mani recognized the value of the concept and joined immediately.
SenecaGlobal was born.
Today, we're thrilled to celebrate our 15th anniversary. Starting a new company during the rocky market conditions that emerged in 2007/2008 certainly posed unexpected challenges. But, with the support of clients, associates and partners who believed in our vision, SenecaGlobal has been on a steady growth path while remaining true to our core values.
THANK YOU!
With your support, we've built a company that:
Enables entrepreneurs to bring their ideas to life
Accelerates innovation by providing hard-to-find technical skills for the mid-market which is mostly ignored by the big IT services firms
Fosters an open culture that encourages innovation and professional development
We're just getting started.
SenecaGlobal is in hypergrowth mode and well-positioned to continue on this path. We've sharpened our focus on solving complex technology issues for our clients and creating fulfilling career paths for our associates.
We're excited for what the future holds.
We hope you'll take a moment to celebrate with us knowing how much we appreciate your support.
Ed Szofer, Rao Tummalapalli and Swaminathan Mani
Co-founders of SenecaGlobal
Founded in 2007, SenecaGlobal is a global leader in software development and management. Services include software product development, application software development, enterprise cloud and managed services, quality assurance and testing, security, operations, help desk, technology advisory services and more. The company's agile team consists of world-class information technologists and business executives across industries, ensuring that we provide clients with a strong competitive advantage.
SenecaGlobal is headquartered in Chicago, Illinois, and has a state-of-the-art software development and management center in Hyderabad, India. The company is certified as a Great Place to Work® and is ISO 9001 certified for quality and ISO 27001 certified for security.