Accelerate your transformation strategies to stay competitive
Migration | Management Development
There's no standing still in today's marketplace. To stay competitive, companies need to be able to recognize opportunities — and break down barriers — as the way we do business and the tools we use evolve.
SenecaGlobal has the specialized skills and experience you need to help you quickly achieve your digital transformation goals.
A recent McKinsey & Company survey finds only 11% of companies believe their current business models are economically viable through 2023.
85% say they need to build new digital businesses or embed digital technologies in current business models.
IT Application Development & Modernization
Business and industry trends are constantly evolving. New game-changing technologies are emerging. Your software solutions need to keep up. SenecaGlobal provides a dedicated team of software development experts who work with your internal staff to update existing applications — or create new ones — that take advantage of cutting-edge tech.
Enterprise Resource Planning (ERP)
The heart of operations management strategies relies on ERP solutions. Reduce costs and get the expertise you need with SenecaGlobal's senior technologists. We make sure you're getting the most out of your ERP investments in JD Edwards, NetSuite and other cloud-hosted applications.

Read more about SenecaGlobal's JDE solutions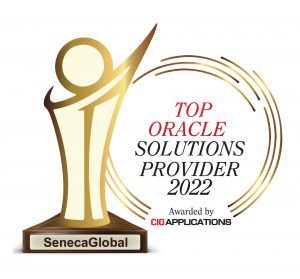 The technology landscape is evolving quickly. Turn to SenecaGlobal's team of senior IT professionals to guide the way. We combine our expertise in cutting-edge technologies, vertical industries and design thinking to help you innovate and bring your ideas to life more quickly.
Maximize the value of your team and operating budget by partnering with SenecaGlobal to reliably staff your help desk. We manage day-to-day issues, so your staff can concentrate on priority projects.