NetSuite: Why changing market conditions are the right time to dive in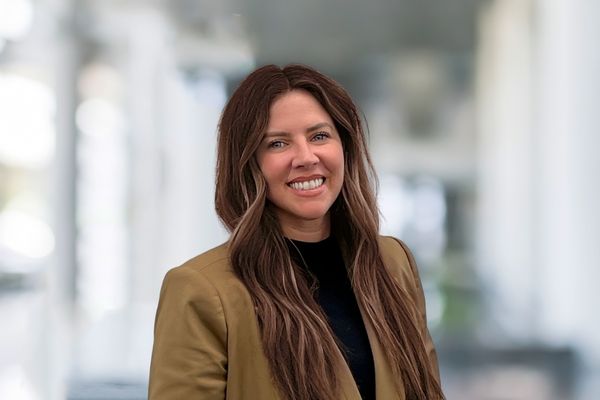 by Britni Buiwitt, Director of ERP Sales
There's lots of talk of a looming recession. In the face of uncertainty, it's natural for companies to tighten budgets, which can mean delaying the deployment of critical business operations systems.
But without the right tools in place to manage inventories, assess financials and communicate with customers, the short-term benefit of conserving cash might be crippling growth in the long run.
Companies that are limping along with processes based on homegrown spreadsheets or data from QuickBooks may take a bigger hit in changing market conditions than those that invest in NetSuite. Here's why.
Betting on the power of better data
At the recent Las Vegas Market furniture show, I was heartened to talk to many vendors that, while cautiously monitoring market conditions, understand that pulling back now on deploying NetSuite will limit their ability to make smart decisions, adapt as challenges arise and foster relationships with customers.
They know that the data flow they get with NetSuite for use internally and externally with partners and customers can be the difference between surviving or thriving during a market down cycle.
The main themes I heard repeatedly filter into these three buckets:
Supply chain/inventory management – While bottlenecks in the supply chain are easing, there is still uncertainty with freight costs and order lead times. Especially during a recession, vendors do not want to tie up funds by holding too much product in warehouses.
NetSuite enables them to monitor availability of products from manufacturers and arrange drop shipments directly to customers instead of holding product themselves. Vendors can connect directly with manufacturers that also use NetSuite, or through an information exchange portal. They are also able to access up-to-date financials to assess cash flow and make decisions based on current information.
eCommerce/in-person sales – We all know online shopping is only getting more popular. For furniture vendors, their websites are where customers begin the purchasing journey to research products and assess prices before heading into a showroom to see the goods in person. Vendors understand that customers want a consistent omnichannel experience. The digital storefront needs to reflect their brand, be easily searchable and offer chatbots for customer service.
NetSuite enables them to manage promotions and the database of products so everything that's on the website matches the experience in a showroom. One vendor was very enthusiastic about the ability of salespeople to work with customers who had abandoned items in the online cart and pick up seamlessly to finalize the sale for those pieces.
Customer communication – At every point in the buying process, maintaining positive communication with customers is crucial. One vendor told me that the first 100 days after a transaction are the most important to keep customers happy and engaged. Fostering repeat customers is a significant source of revenue.
The customer relationship management (CRM) capabilities of NetSuite enable vendors to automate most messages via email or text. For example, a customer can receive timely updates about the status of a furniture delivery and what to expect. NetSuite also offers tools for salespeople to communicate with clients, including text messages which many vendors rely more heavily on because the open rate is about 98% versus 13% for emails.
Managing through a tough market
Market conditions will always ebb and flow. Having the right tools and information to optimize operations and keep customers satisfied is how successful companies stay on track. NetSuite puts companies in control of the data that drives operations.
Founded in 2007, SenecaGlobal is a global leader in software development and management. Services include software product development, application software development, enterprise cloud and managed services, quality assurance and testing, security, operations, help desk, technology advisory services and more. The company's agile team consists of world-class information technologists and business executives across industries, ensuring that we provide clients with a strong competitive advantage.
SenecaGlobal is headquartered in Chicago, Illinois, and has a state-of-the-art software development and management center in Hyderabad, India. The company is certified as a Great Place to Work® and is ISO 9001 certified for quality and ISO 27001 certified for security.