NetSuite: What Companies Need to Know When They're Ready to Grow
by Britni Buiwitt, Director of Sales – ERP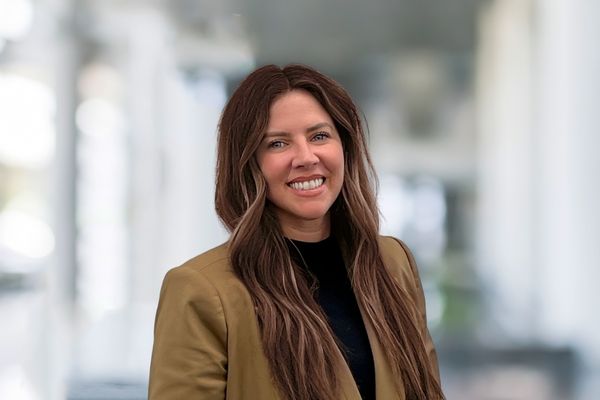 What will it take for mid-market companies that are on the cusp of rapid growth to reach the next level of success? The answer lies in how quickly they can incorporate tools that enable them to combine and analyze increasingly complex data from various sources (for example, accounts receivables, accounts payable, supply chain and production scheduling) to make informed strategic decisions.
The combination of Quickbooks, spreadsheets and the few apps they're likely using to run their businesses just doesn't cut it anymore. What's holding them back from moving forward with a solution like Oracle NetSuite, which by design provides a unified business management suite encompassing ERP/Financials, CRM and e-commerce?
To find out, I hit the road. Over the past few months, I attended several industry events focused on health, fitness, wellness, outdoor products and e-commerce. I spoke with leaders from several companies in the $1 to $200 million annual revenue range that are ready to double or triple their pipeline.
Embracing change to spur growth
Based on these growth trajectories, the leaders I spoke with definitely know what their customers want. Meeting the increasing demand for products requires a lot of change in how they operate.
With change comes uncertainty. Here are the top five concerns I heard about why these leaders are holding back on upgrading their business management tech tools.
(1) Digital transformation
Everybody says they're doing it, but what does it really mean? They wonder how to go from Quickbooks or legacy systems to a backend system that integrates with their websites. They can't imagine how to update inventory counts automatically, adjust pricing and perform other tasks currently handled manually.
(2) Production scheduling
Supply chain issues have hit hard in every industry. There's a desire to have better predictive control over how much inventory to produce, identify the right product mix and limit the raw materials on hand. They are unsure how to transition from the systems they have in place to get the functionality they need.
(3) Cloud ERP
Cybersecurity is a common worry as these companies think about implementing an enterprise resource planning (ERP) solution hosted in the cloud. They also worry about the availability of their data and systems if they aren't stored on-prem. I also had a few discussions about maintaining a legacy ERP system (usually for financials) while rolling out cloud-based solutions to manage the growing demand for their products or services.
(4) Artificial intelligence
Mostly, the people I spoke with just need a better understanding of what capabilities artificial intelligence (AI) enables. What kind of insights can it extract from operational data? Is it possible for a mid-size company to use it to get better control over just-in-time inventory without busting the budget?
(5) Exit strategy
The entrepreneurial spirit is alive and well. Managers wonder if they should invest in updated technology now when a merger or acquisition is part of their long-term plans. (I've found that private equity firms prefer companies that already have a cloud ERP system in place).
It was hard for me not to blurt out, "NetSuite is built for that," in response to every concern. Well, actually, I did. NetSuite is designed to deliver the management capabilities required to manage rapid growth in a way that works for any size company.
That's why I'm thrilled to connect with rapidly growing companies at these types of shows so I can help them break down some of the obstacles standing in the way of their success.
Founded in 2007, SenecaGlobal is a global leader in software development and management. Services include software product development, application software development, enterprise cloud and managed services, quality assurance and testing, security, operations, help desk, technology advisory services and more. The company's agile team consists of world-class information technologists and business executives across industries, ensuring that we provide clients with a strong competitive advantage.
SenecaGlobal is headquartered in Chicago, Illinois, and has a state-of-the-art software development and management center in Hyderabad, India. The company is certified as a Great Place to Work® and is ISO 9001 certified for quality and ISO 27001 certified for security.